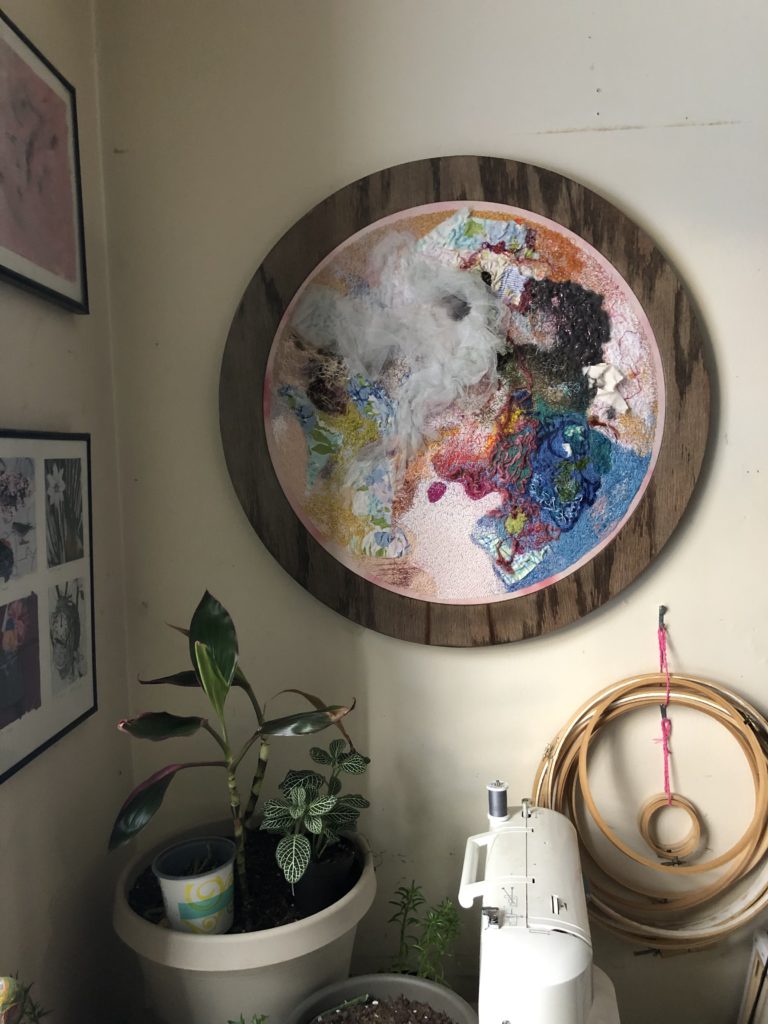 This piece began in the spring of 2019 on a large piece of cotton that I had dyed with pink. Initially, the fabric had some white seed stitches on it and I had planned on filling the entire piece of fabric with white seed stitches. That got boring after a while so I picked it up again and decided to add more color and texture. The piece grew slowly over the summer and in the fall I picked up the pace and committed more time to my art.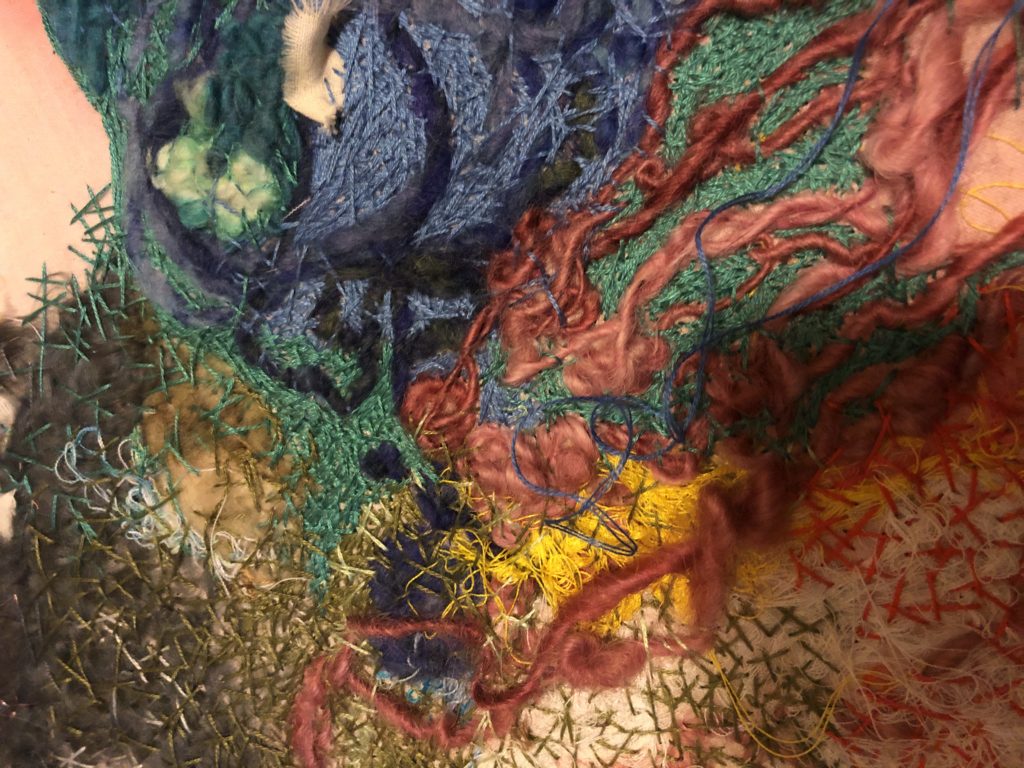 As areas began to develop I was reminded of aerial views of landscapes – lakes with varying depths, sand, dirt… areas that made me think of flowing rivers with tree branches and rocks in it… moving into an area of dry ground and sand.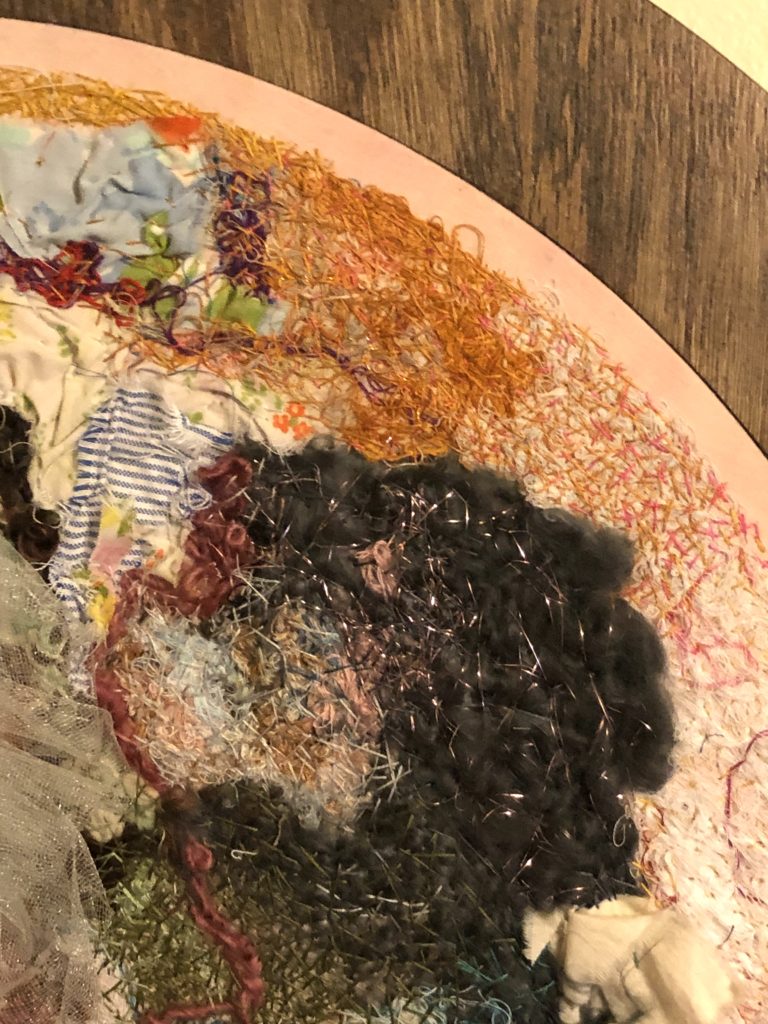 Dark clouds looming over fields of flowers moving up against mountains with billowing white clouds over top.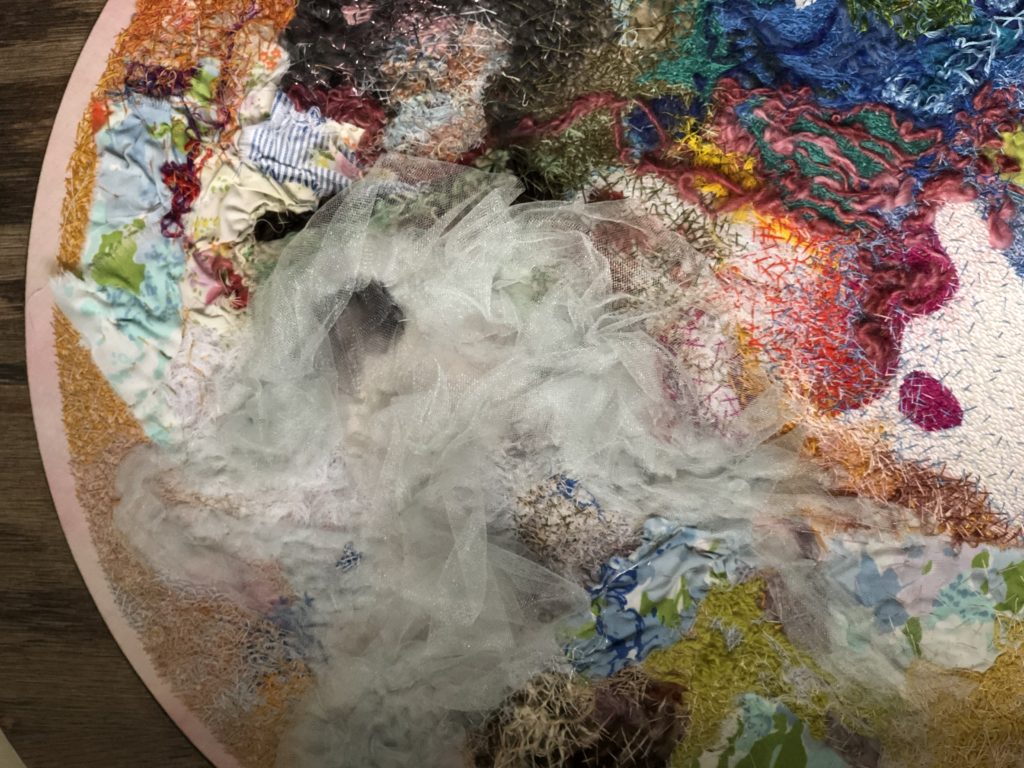 The piece was completed this fall while I was enrolled in The Art School – the most inspiring coaching program ever! Leah is amazing and you should definitely be listening to her podcast and sign up for her mailing list so you don't miss out on anything else she offers – seriously. The title of this piece was inspired by the coaching work during The Art School. Our inner landscape of thoughts and experiences mixing and mingling together endlessly. A friend commented "swirling clouds above a magical landscape" which made me think of how our thoughts can be like clouds temporarily obscuring our clarity and how our mind is definitely a magical landscape! There is even a section that reminds me of the wing of a bird bringing to mind our ability to soar above our thoughts and look at them all together in the composition we are creating. And just as I was able to create this piece stitch by stitch, we are able to choose our thoughts – each one on purpose – building our life.